Your birthday is one of the most special days each year, and almost everyone enjoys celebrating it, whether you like small parties with close friends or big ones with a large group of people. In both situations, you have to follow a few steps in order to find the best way of organizing your special day. And some of the most crucial steps are here!
Determine your budget    
Before deciding anything else, you have to determine your birthday budget. Decide how much you want to spend on drinks, food, and entertainment. The best way would be to make the list of items from most to least important. If you find yourself in a situation where you have to cut something out, you can eliminate a few things from the bottom of your list. Anyways, be careful, and don't spend more money than you have on your birthday budget.
Choose the right date and place
You don't have to celebrate your birthday on the actual day. Instead, pick one of the weekend days and make sure that most of the people are free to come to the party. After that, try to find the right venue. If you want to make a party only with your closest friends, a home party should be an excellent idea. On the other hand, if you plan to invite much more people, then consider finding the proper venue and make sure that you book that place on time. It could be a local restaurant, banquet hall, or even a community center. 
Make the list of guests
Depending on your budget and venue arrangements, decide how many guests you want/can have on your party. Do you want only close friends and colleagues or a larger group of people? If you want more people on a party, inform your friends that they can invite others. Another essential step is to send your invitations on time, so your guests can prepare and put your birthday party in their timeline. You can use paper invitations, phone messages, or even some of the social media applications.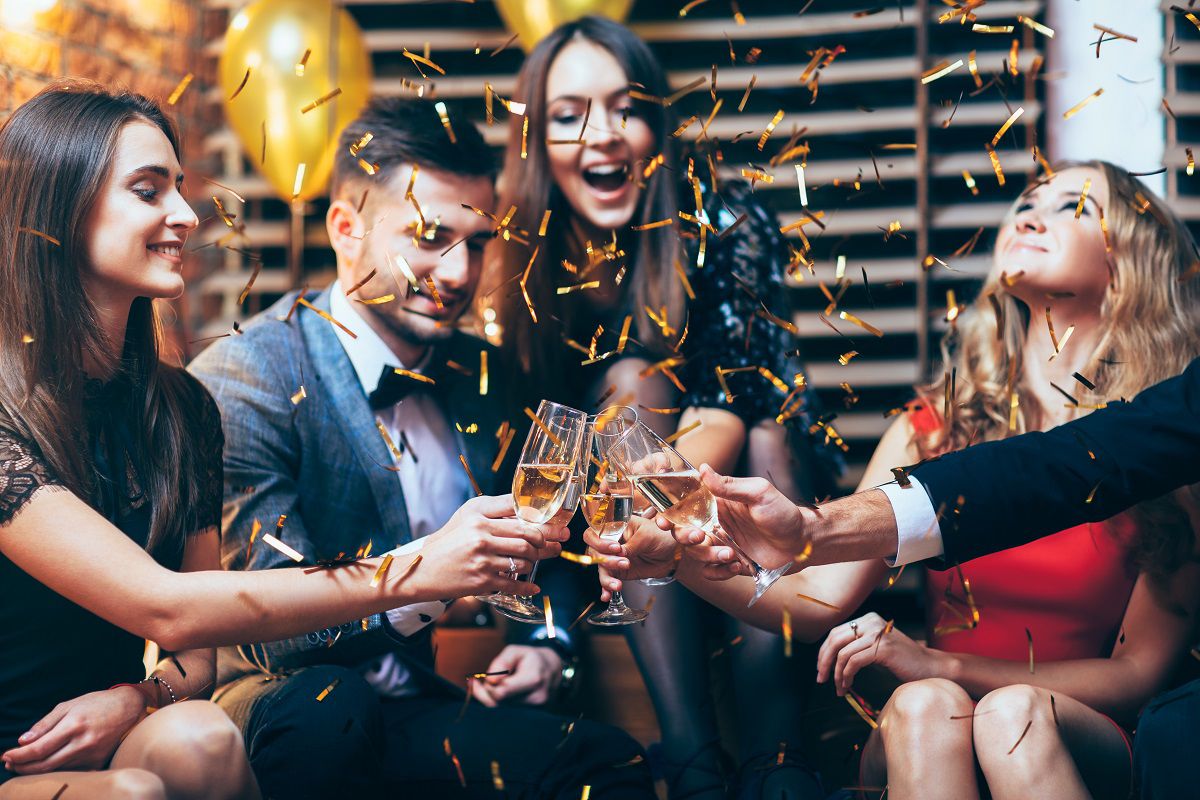 Gift cards
Even your closest friends might find themselves in a situation where they don't know what gift to choose for your birthday. And you also don't like unwanted presents, do you? Instead, make it easy for both you and your guests. Set up a gift card registry and instead of unwanted gifts, your friends will contribute to your card. As a result, you'll be able to spend that money on whatever you want. Not only that you can spend that money on the most useful thing, but you'll also help your friends since they won't have to spend their time thinking about what would you like the most.
Make the list of supplies
Now when you know the number of your guests and the exact budget, make the list of all necessary supplies – food, drinks, decorations, furniture, etc. You can use the same steps as when you have determined your budget. Make a list in the same order – from the most to the least important step, and make sure that you don't cross the budget limit. When you finish the list, go to the shop as soon as you can, and buy non-perishables first. Return to the perishables when your party date is near.  
In the end, when you set all these steps up, don't forget the last essential thing – have a lot of fun! Welcome your guests, enjoy food, drinks, and conversations with your guests. And of course, dance and sing as much as you want!